All members of the Mid-Florida Golden Retriever Club who earn new titles for their dogs during calendar year 2017 are eligible to receive a new title rosette from the club. The rosettes will be similar to this one from 2016: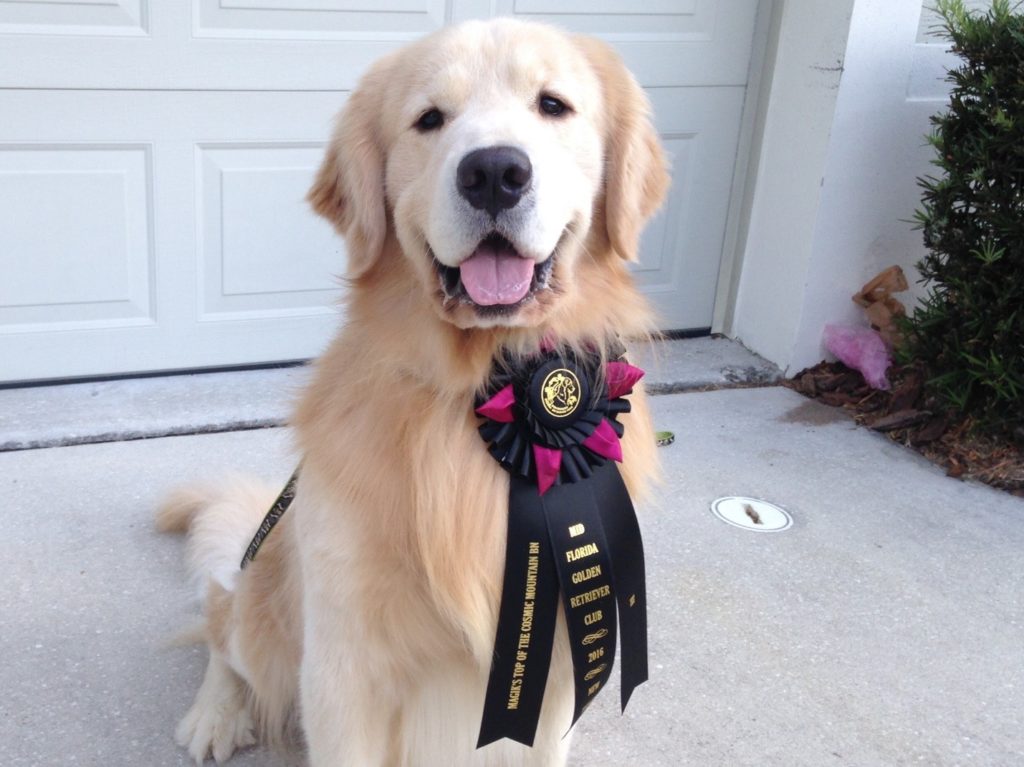 If your dog has won a new title in 2017, please email the full name of the dog and what the title earned was to MFGRC vice president Ann Rowe. Ann will order the rosettes later this year and make them available for pickup early next year.
Ann's email address is magikgldn1@aol.com. Deadline for submissions is December 31, 2017.