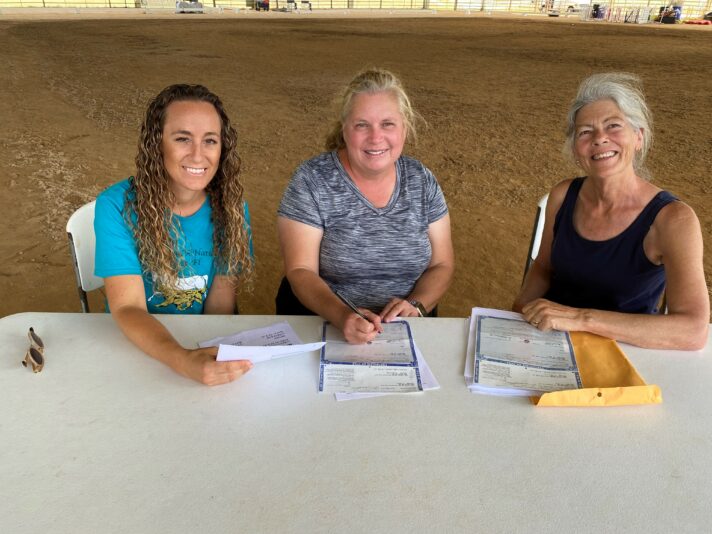 The Mid-Florida Golden Retriever Club and NorAust K9 Agility Club of Mid Florida have reached an agreement for NorAust to purchase MFGRC's agility equipment and take over the club's two annual dates for AKC agility trials.
AKC has approved the transfer of MFGRC's traditional October and April dates to NorAust. NorAust has already taken possession of MFGRC's equipment, which included two trailers as well as all equipment needed for operating a two-ring agility trial.
Cindy Deak, president of NorAust, signed the agreement with MFGRC president Robin Burket and treasurer Robin Bowen.
NorAust will hold a three-day AKC all-breed trial Oct. 21-22-23 at Grand Oaks Resort in Weirsdale, Fla.