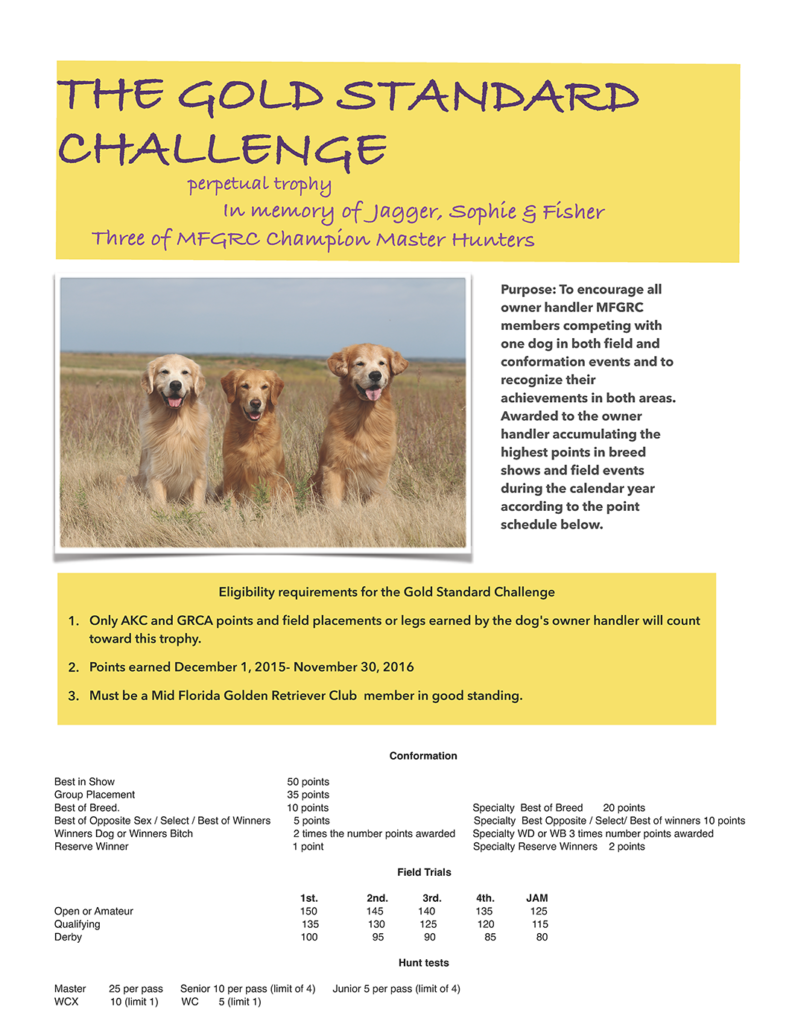 Hi everyone,
Time to start thinking about applying for year end awards. If you and your dog have competed in both conformation and field you are eligible to apply for the gold standard challenge. See point schedule in attachment.
Reminder to all you show dogs….we have a WC/WCX coming up October 8,
I'm very excited for everyone to see the beautiful custom made trophy, it will be presented at the annual Christmas party in December.
Please have you points earned in by December 2, 2016 dogs can be handled by multiple owners in different venue.
you can snail mail:
Kristin Sipus
4751 SE 216th Ave.
Morriston, Florida 32668
or email:
kjsipus@aol.com
Gold Standard Challenge 2016 (PDF)