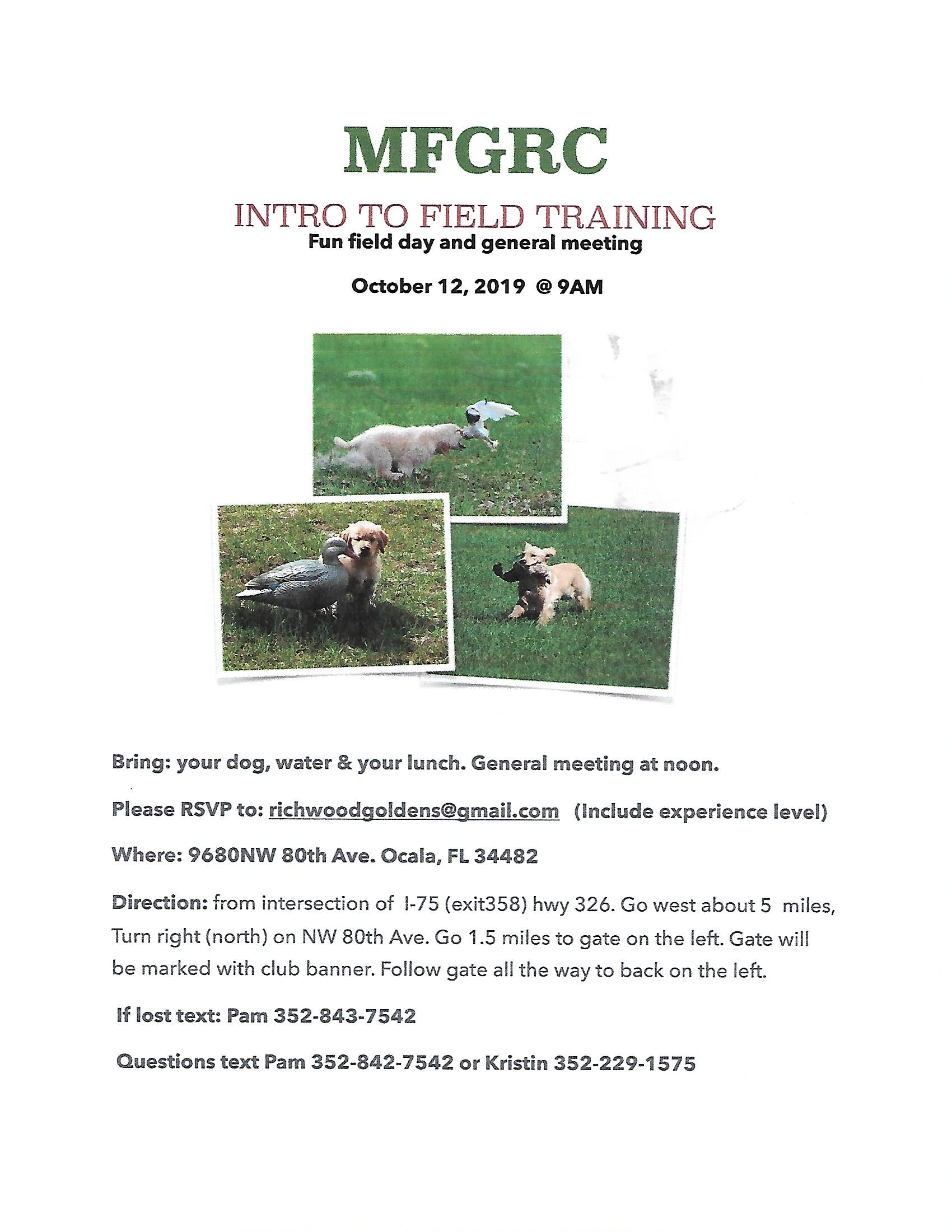 The Mid-Florida Golden Retriever Club will hold a "Fun Field Day" and general meeting on Saturday, Oct. 12, on the property of MFGRC board member Dr. Pam Ginn in Ocala, Fla.
Club members and their Goldens will get the opportunity to learn about and try the techniques used in hunt tests and field trials in a no-pressure, fun environment.
Full details are in the event flyer pictured. Those planning to attend are asked to RSVP as indicated.