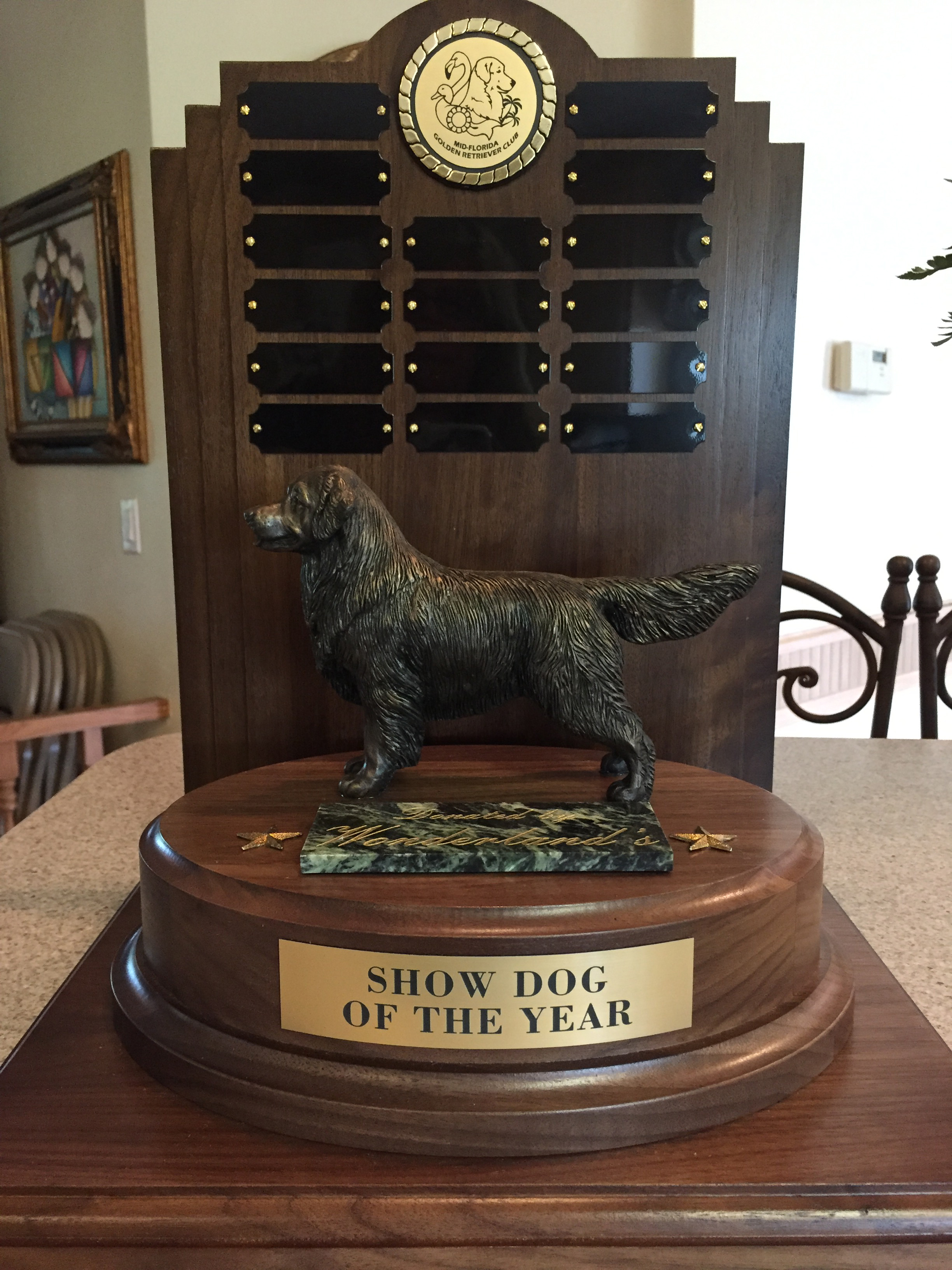 The reward for winning the Mid-Florida Golden Retriever Club's "Show Dog of the Year" is going to be even bigger this year and in the future thanks to a donation from two club members.
Diane and Vern Gank of Wonderland's Golden Retrievers have donated a new perpetual trophy that they will present to the winning owner of the MFGRC Show Dog of the Year. The special award will be in addition to the club's award of a custom car magnet to the winner.
All of the club's year-end awards will be presented at the club's Christmas party and annual meeting, which this year will be Dec. 14 at the home of club president Ann Rowe in Sorrento, Fla.
In addition to Show Dog of the Year, the MFGRC presents year-end awards to the Agility Dog of the Year, Field Dog of the Year, Obedience Dog of the Year, Rally Dog of the Year and Tracking Dog of the Year. The club also presents the Versatility Award and the Fallchase Owner-Handler Award.
To be eligible for any of the club's year-end awards, a club member must have attended one club general meeting and volunteered at two club functions during the awards period (or performed the equivalent work behind-the-scenes).
The awards are determined by a point system that varies amongst the different categories. Club members are responsible for filling out and submitting their own entry forms by the entry deadline.
The entry form for the year-end awards will be sent to club members in early September.