The premium list is now available for the annual MFGRC Specialty that will be held Friday, Dec. 16, as part of Royal Canin AKC National Championship week in Orlando. The even will be held at the Orange County Convention Center.
The judge for all classes is Ms. Dianne Tyree of Brookline, N.H.
The premium can be downloaded at this link: https://www.onofrio.com/plist/xakc2pl.pdf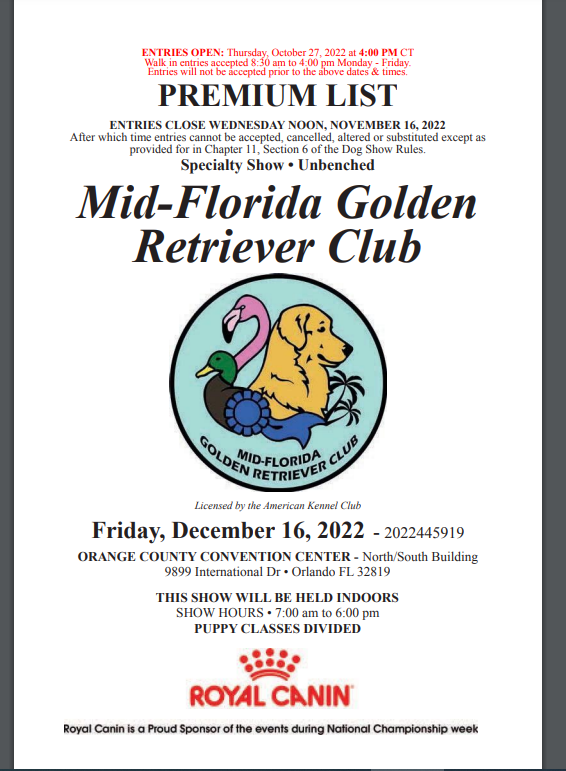 Sponsorships remain available for trophies and awards for the Specialty – details at this link:
MFGRC member Caroline Kendrick is chair for the Specialty while Camille Nasca is trophy chair.