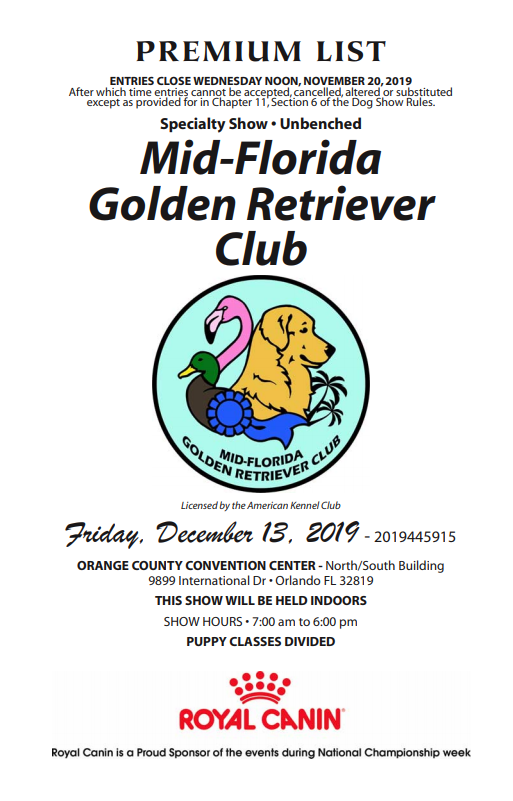 The MFGRC's annual Specialty as part of the AKC National Championship week in Orlando is always a popular event and this year's gathering looks to continue the tradition.
The entry premium is now available for the Specialty, which will be held Friday, December 13, at the Orange County Convention Center North/South Building.
The premium can be downloaded here.