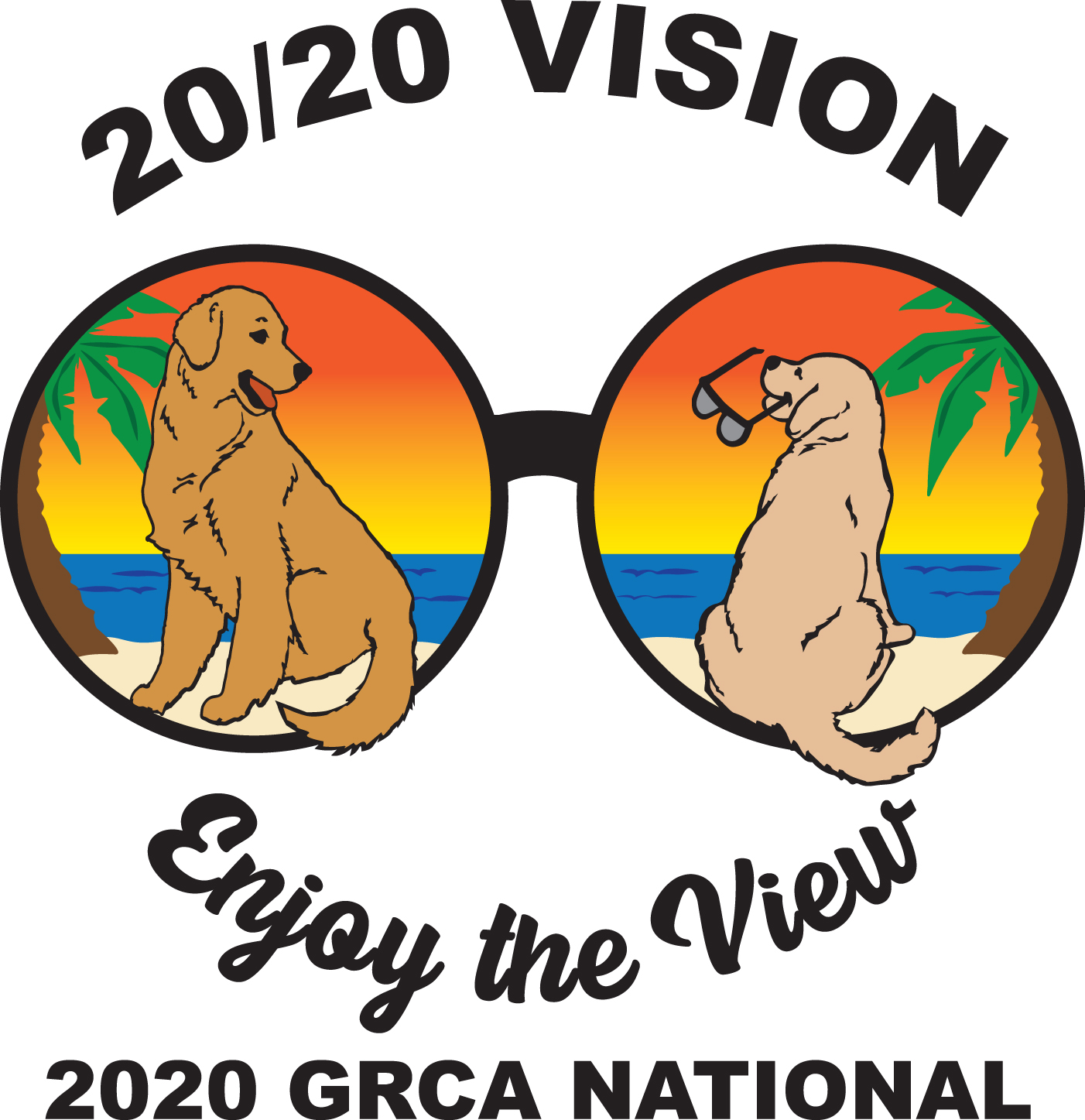 The Mid-Florida Golden Retriever Club has revealed the logo for the 2020 Golden Retriever Club of America National Specialty that it will host in Ocala, Fla., Oct. 16-28, 2020.
The logo highlights the theme of "20/20 Vision – Enjoy the View" and includes an adult and young Golden Retriever on the Florida beach as seen through sunglasses.
"20/20 Vision – Enjoy the View" will appear on 2020 GRCA National merchandise that will be available for purchase at the 2019 GRCA National in Ontario, Calif., this October.
In addition, the logo will appear on all websites, documents and signage associated with the event and will appear prominently in event venues. The majority of events for the 2020 GRCA National will be held at the new World Equestrian Center in Ocala, Fla.
The logo was created by Sharon Budnick of Queen "B" Graphics in Orlando, Fla., working with event co-chair Pat Kopco, from an idea spawned by MFGRC Treasurer Dee Thibodeaux.